Senior Vice President and Chief Human Resources Officer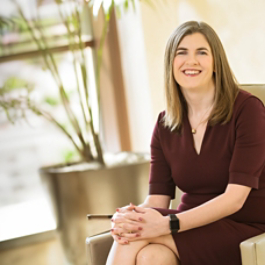 Mairéad Magner is senior vice president and chief human resources officer of Trane Technologies. In this role, she is responsible for the global human resources strategies that enable the company's business goals and enhance the capabilities of the more than 37,000 team members around the world.
Mairéad has spent her career with the company, joining in 1998 through a human resources leadership development program in Ireland. Most recently, she served as vice president, talent and organization capability, where she led multiple enterprise-wide transformation initiatives, including the organizational design for the launch of Trane Technologies in 2020. Her work has been instrumental in shaping the company's award-garnering high employee engagement and uplifting culture, advancing diversity and inclusion and developing leadership and organizational capability around the world.
Previously, Mairéad led human resources for several of the company's business units around the world, including the Thermo King Americas business, the former global Industrial Technologies business, and the former Security Technologies business in Europe, the Middle East, India and Africa. In these roles, Mairéad's strong business partnership and depth of experience supported business growth, mergers and acquisitions, and transformation initiatives.
Mairéad holds a Bachelor of Business Studies from the University of Limerick, Ireland.