President, Thermo King Americas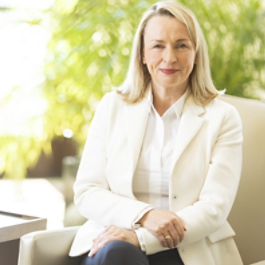 Karin De Bondt is the president of Thermo King Americas at Trane Technologies. In this role, she has full responsibility for the management, operations and performance of Thermo King Americas.  
Since joining the company in 2013, Karin has held multiple leadership roles where she has cultivated growth and excellence across a number of geographies. Prior to her current role, Karin served as president for the HVAC and Transport Latin America Strategic Business Unit. She has also led the Europe, Middle East and Africa Transport business. During her tenure, Karin demonstrated her ability to deliver business results even through some of the most challenging and uncertain conditions. She also has a record of building strong teams and capabilities with a customer-focused approach, which has been core to her success. 
Karin began her career at DHL, where she served in a variety of countries and senior leadership roles of increasing importance from finance, product management and marketing to sales, which created her customer centric and financially grounded mindset. Her final role there was the senior vice president of global business development. 
Karin De Bondt holds a masters degree in economics from Catholic University of Leuven, Belgium and Diplome d'administration des Entreprises from Université de Louvain-la-Neuve, Belgium.