Senior Vice President and Chief Communications & Marketing Officer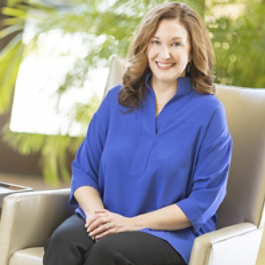 Carrie Ruddy is senior vice president and chief communications and marketing officer of Trane Technologies. In this role, Carrie is responsible for the company's enterprise marketing and reputation strategies, internal and external communications, government relations and corporate citizenship.
Carrie joined the company in 2014. Most recently, she served as vice president of communications and corporate citizenship, focused on building the company's reputation and brand awareness through thought leadership, executive positioning, public and community relations and employee engagement and advocacy. In that capacity, she played a lead role building and enhancing the company's position and purpose as a global leader in sustainability, including the development of the company's corporate citizenship platform. She has led internal and external communications for several strategic transactions and organizational change efforts, including the launch of Trane Technologies in 2020.
Previously, Carrie held corporate communications roles of increasing responsibility with Wachovia Corporation, Delhaize Group and Bank of America. She has more than twenty years of experience across all facets of corporate reputation and stakeholder engagement, including advising executive management on communications strategy for large-scale organizational change, mergers and acquisitions and reputational issues and crises.
Carrie is a member of the Arthur W. Page Society and the Public Relations Society of America. She holds a Bachelor of Arts degree in English and Philosophy from Colgate University.