President, Trane Technologies, Asia Pacific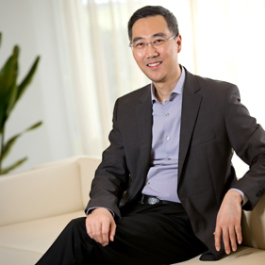 Allen Ge is the president of the Asia Pacific region of Trane Technologies. In this role, he is responsible for overseeing a broad portfolio of high efficiency, industry-leading HVAC systems and transportation solutions businesses. 
Allen joined the company in 2011 and served as the company's Asia Pacific president of Climate Solutions. Allen and his team are responsible for the successful implementation of the market coverage concept for creating a standard sales management operating system and SQEER (Speed, Quality, Engaged Employees and Results) winning culture across the region.
Prior to joining the company, Allen was with United Technologies as president of Otis Elevator China Investment Co. Ltd. He also worked with ThyssenKrupp where he served as chief executive officer of ThysenKrupp Elevator China.
Allen received the 2009 China Leadership Award of Innovation by CBN and was the nominee for the 2009 Asia Leadership Award by CNBC Asia.
Allen also serves on the board of trustee as Chairman for Dulwich College, Puxi. 
Allen graduated from Saint Mary's University, Halifax, Canada with a master's degree in business administration. He also completed the Asian American Executive Program from the Stanford Graduate School of Business at Stanford University.